Boat Details - Epsom College 2021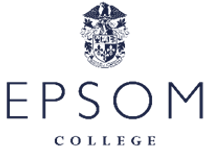 Team Name: Epsom College
Location: Epsom, Surrey, United Kingdom
Boat Names: Return to Sender
Intended Route: East to West
Class: Sailing
Division: Autonomous
Weight: 10 kg
Length: 1.14 m absolute, 99 cm hull length
Beam: 0.37 m
Draft: 0.36 m
Hull type: Modified fibreglass motor-cruiser hull with solid aerofoil sail.
Power source: 2 x 12,800mAh@3.7V Solar chargeable Voltaic-Systems LiPo Batteries, 9 x 2 Watt Solar Panels
Motors: 1 x Hitec Waterproof Servo
Sensors: CMPS11 digital compass, UBlox-7 GPS and a DS18B20 temperature sensor mounted in keel
Communications: 2x RockBlock Iridium Short Burst Data Modems
Computers: 4X PIC18F14K22s
Other Interesting Things: This is our 5th attempt since 2016 and uses many of the components from our last attempt that unintentionally came ashore in Jersey (minus the software bug that made her go too close to France!). Whilst the leaving sixth form would usually pass down what they have learnt to the following year's group, this year – due to COVID-19 – Year 7 have made the improvement from our last attempt during our science club rotation.